We Pay Top Dollar for Signed Memorabilia!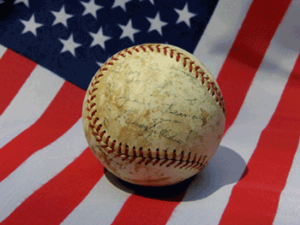 We at Herbs Coin Shop frequently review products and services that can be offered to our valued customers. The latest offerings include purchasing signed memorabilia. If you are in possession of an article(s) with a signature you think is valuable, please bring it to Herbs Coin Shop at 2348 Harbor Blvd. Port Charlotte FL 33952. We will not only give you our professional opinion on the authenticity of the signature, we will also offer to purchase the item from you at top dollar.
Looking for authenticated items to purchase? Look no further than our webstoreplace (look for Sports Memorabilia link on right)to view and purchase the most current inventory of signature authenticated items we have for sale online.
Signature authentication also known, as signature verification is a method used to verify an original signature of a person in its entirety. All professional organizations provide a Certificate of Authenticity (COA) at the time of verification.
HOW DO I SUBMIT AN ITEM
There are three convenient ways to submit your items.
• Mail your items to 2348 Harbor Blvd. Port Charlotte FL 33952
• Bring the items to our store
• Attend one of several signature authentication events we offer throughout the year.
If we find your article authentic, we will even offer to buy it from you.
CAN I DETERMINE ON MY OWN IF AN ITEM IS AUTHENTIC?
Some things are best left for professionals to do. With the increasing value of authenticated products, clever forgery also has increased tenfold. Current methods of professional signature authentication require a combination of both prying eyes as well as precision machines. Once the articles are deemed genuine, we will issue a valuable certificate of authenticity.
Customers can make initial investigations by comparing their articles with signatures that are known to be true. Once a determination is made, customers should contact Herb's Coin Shop for a professional opinion.
DOES HERB'S COIN SHOP AUTHENTICATE ITEMS IN-HOUSE?
Herbs coin Shop is an Authorized Dealer for James Spence Authentication (JSA) service. Once the article is brought to us, we will make an initial investigation, offer our customer a quote, insure the item and submit it to JSA. Upon it's return, we will contact the customer to handover the item along with any official documentation.

Herb and Craig with Eric and James Spence
JSA is the foremost authentication company in the world. Please read about JSA here.
Once an item is submitted to us, we make an initial investigation and give our customer a quote.
WHAT COMMON SIGNATURE ITEMS DO YOU PURCHASE?
Some of the most popular categories of autograph subjects are presidents, military figures, sports, popular culture, artists, social and religious leaders, scientists, astronauts and authors.
We purchase all of these items. That said, we mostly see our customers bringing to us sports memorabilia and related items.
WHAT AUTHENTICATED PRODUCTS DO YOU CURRENTLY HAVE FOR SALE?
Herb's Coin Shop frequently updates its inventory of authenticated items with rare and valuable articles. Please visit our webstoreplace online for the staff picks of authenticated items for this week. Don't forget to check this page often for items we put on short sale. Apart from our online inventory, we have a large collection of items displayed at our brick and mortar store for you to browse and purchase. Please visit us at Herbs Coin Shop. 2348 Harbor Blvd. Port Charlotte FL 33952 for a comprehensive inventory of items. Please feel free to call us at (941) 629-5777, if you are looking for an authenticated item in particular.