Our wonderful customers are the reason we're in business. Here are some of the great things they've said about us.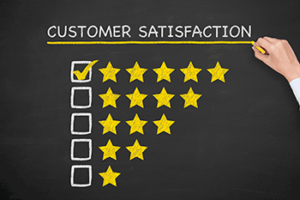 We'll do everything we can to make sure you're a satisfied customer, too!
I recently had some gold that I wanted to sell and unfortunately Herb's was closed that day so I stopped by a couple other places and the amount they offered for the gold was way lower compared to what Herb would have given me. I want to tell everyone that Herb's is the most fair and honest if you want to sell your gold and/or silver, He also has very fair prices for the coins that he sells and is very informative. I would HIGHLY recommend Herb!!!
Debbie L. Englewood, FL
I wanted to drop you a line to thank you for all your help and direction and deals you have helped me with along with important facts and decision making tips which you have freely shared over and over and took the time to do for me in your busy schedule.

---
Sal, Port Charlotte
Herb's Coin Shop has quality coins at reasonable prices. Their friendly & knowledgeable staff are always happy to answer questions.

---
Bryan L., The "Ice Man", North Port
A note to say thanks for your help regarding my investment in gold. Over the years you have been a friend, advisor and a very fair person. Thanks again!

---
Tom H., Port Charlotte
Herb's has the best selection, prices, pays at top dollar to those who sell and charges the best prices on any and every piece in the store. If you need it for your own collection, for a gift, to re-sell, or just wanting cash for your items, TRUST ME.. Herb's is the ONLY PLACE TO GO!

---
Gin B., Punta Gorda
I am relatively new to the hobby of coin collecting. I have dealt with quite a few coin dealers and prefer to deal with the staff at Herb's. They have a great inventory in stock & knowledgeable friendly employees, not to mention great deals!!
Ted I., Arcadia